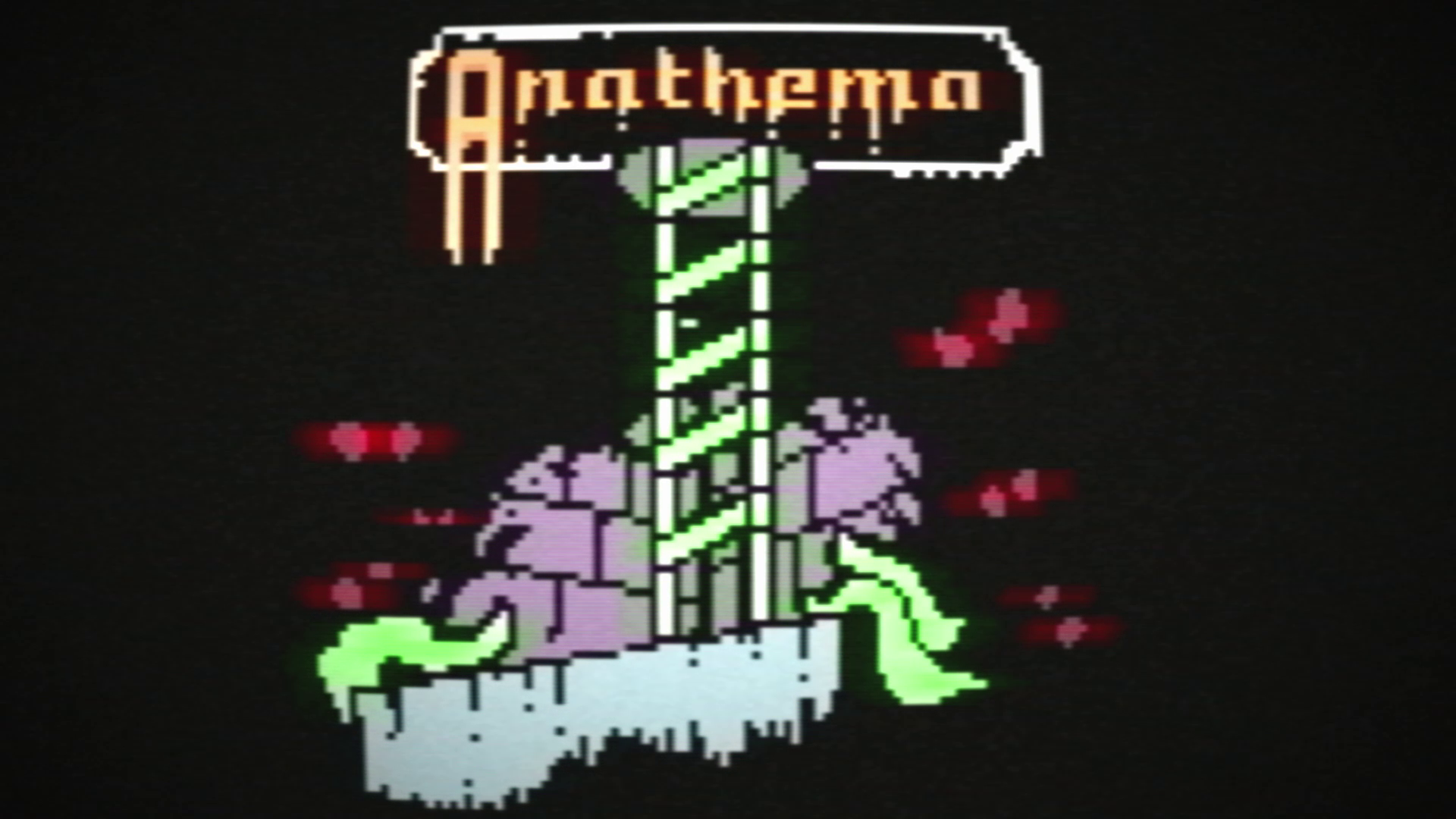 ANATHEMA
Extremely exciting news!

ANATHEMA is now on KICKSTARTER!!
ANATHEMA is a stylish first-person shooter roguelike about making friends and making enemies.

ROGUELIKE-LIKE: Explore a procedurally generated dungeon full of monsters, treasure, and secrets. Every time you die, the dungeon regenerates.
DYNAMIC FACTION SYSTEM: No creatures are inherently friendly or hostile, you decide who you want to help and who you want to hurt.
A PERSISTENT WORLD: While the dungeon layout changes after you die, your choices live on. Enemies hold grudges, while friends remain in your debt.
RETRO FPS ACTION: The depth of an immersive sim with the pace, feel, and chunky blood and guts of DOOM. Blast away enemies with a classic FPS arsenal, and carve your own path through destructible terrain.
STYLISH GUNMAGIC: Gorgeous, dynamically lit pixel art style in a world of guns, magic, and 70s retrofuture tech.

Get in early for discounts on certain backer rewards!